I like to think that you can't tell my houses by my backsplashes. There are plenty of design trademarks that I do tend to carry from house to house, but my backsplashes have been almost all different. This is because I never get bored with dreaming up backsplashes. I think they're a great opportunity for a home to express itself–to make a splash. Here are 13 of our favorite backsplash ideas:
*The majority of these photos are from homes done by Bynum Residential Design in Nashville, but when that's not the case the photo links to the original source.
1) Slate tile backsplash. In this kitchen, we've taken 12X12 slate tiles, cut them into thirds, and installed them in a random pattern.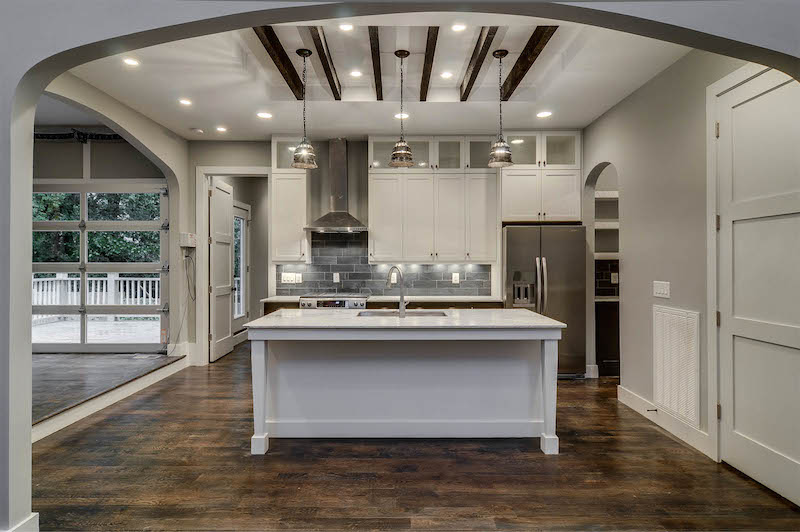 2) A chalkboard backsplash. We love the idea of putting chalkboard paint to use as a backsplash.
3) A beadboard backsplash. Beadboard works great, especially in a cottage-style home. If you have glass cabinet doors up top, consider extending the beadboard from the backsplash up through the back of the cabinets.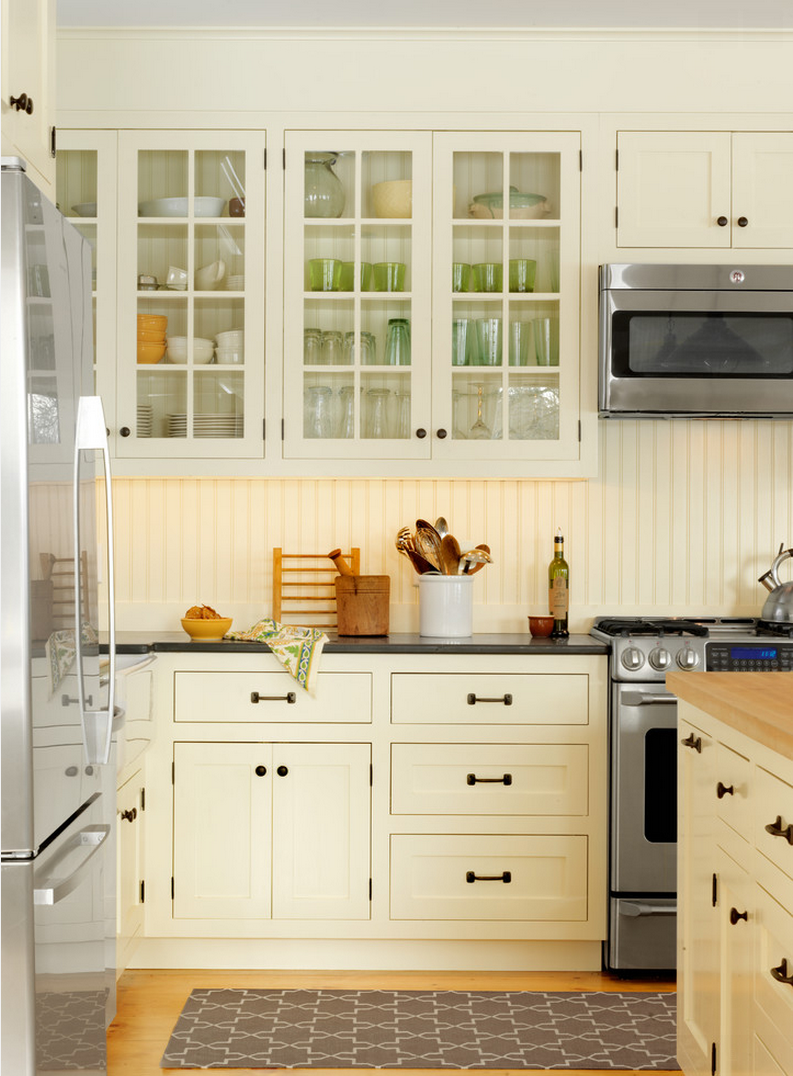 4) Backsplash of windows. Pictured here is the backsplash that we did that was all windows in the 925B Kirkwood house; it was a huge hit.
5) Glass tile backsplash. As a slightly glitzier alternative to ceramic subway tiles, I like to use glass subway tiles.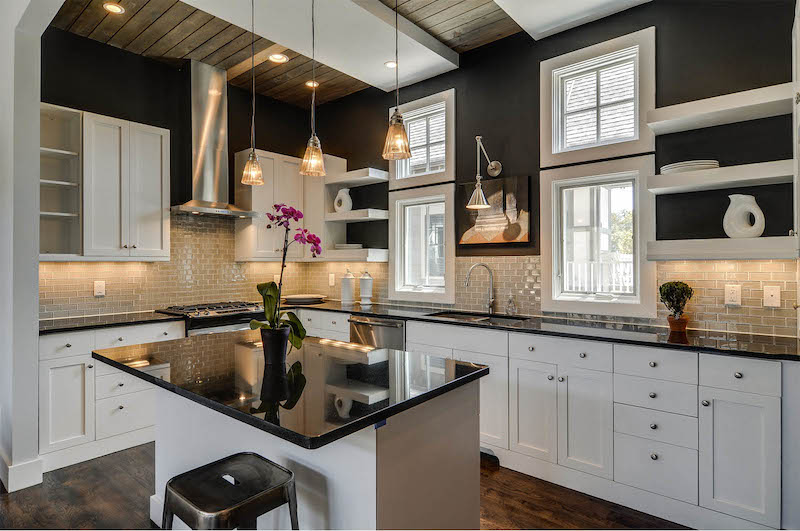 6) Backsplash of different size tiles. I often like to use glass tiles in different sizes–sometimes in a single color, sometimes using a variety of colors. We've had good luck using sheets of pre-cut tile for some of our backsplash installations.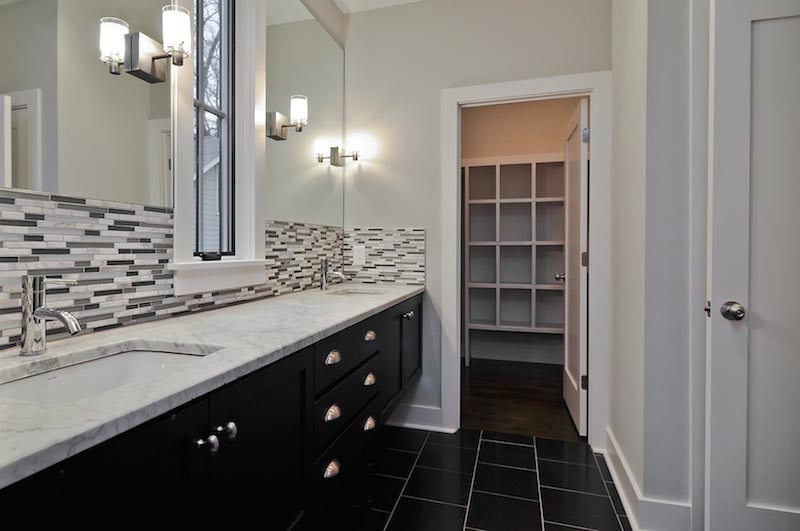 7) Multi-material backsplash. Another favorite idea: use multi-material tiles with marble and metal and glass, all combined in a mosaic.
8) Stainless steel tile backsplash. We've also used metal tiles—subway shaped—in a kitchen, and it instantly ups the glamour–kind of like slathering the walls in shards of mirrorball. These tiles are especially beautiful with candlelight reflecting off of them.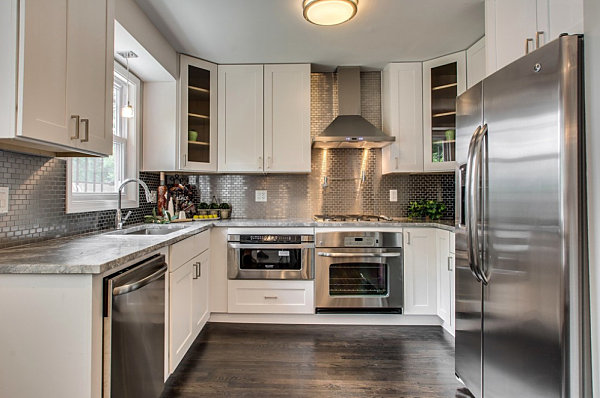 9) A tongue and groove backsplash. Tongue and groove (or shiplap) is great in a lake house, beach house, or any space where you want a more casual, country, or coastal vibe.
10) A mirror backsplash. A great way to add light and polish to a bar or kitchen. Antiqued mirror backsplashes are best.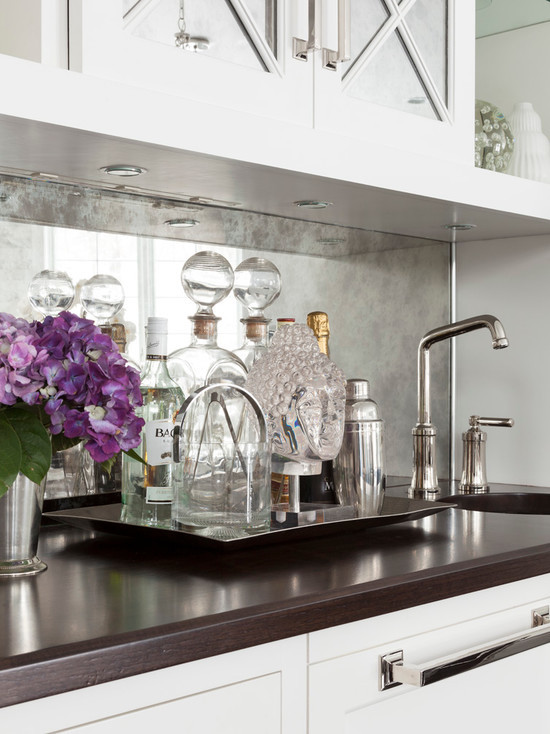 11) A stacked backsplash. Sometimes we install the tiles stacked for a more modern look. The 12South house we did on Lawrence Avenue is big format glass, which I think works great in a spacious kitchen.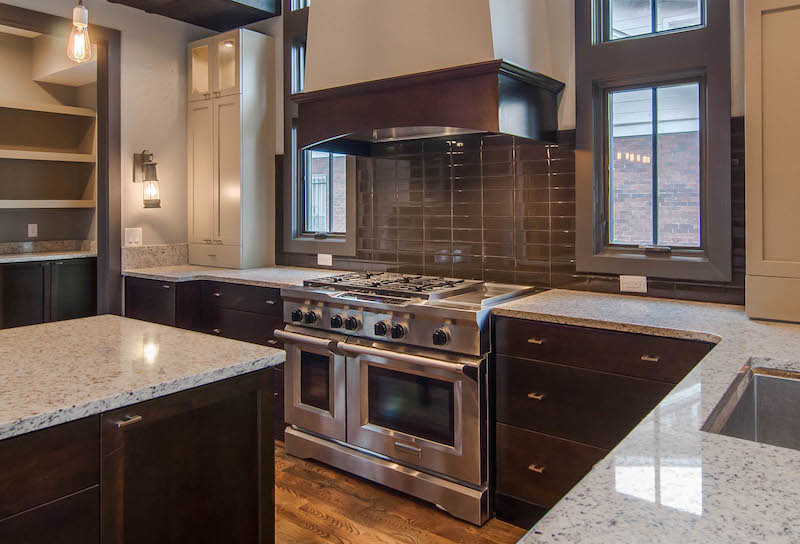 12) A vertical backsplash. Consider installing brick-shaped tile vertically instead of horizontally; this would be best in a bathroom backsplash.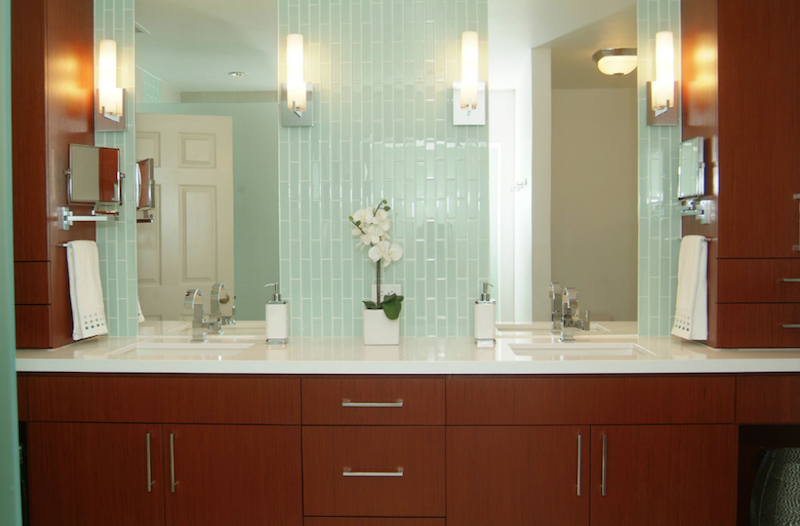 13) A mixed materials backsplash. Don't necessarily feel like you have to choose only one backsplash material. In the kitchen below we used stone tile squares, wood, and hexagon penny tile to create an eclectic backsplash.
What's your favorite backsplash look?